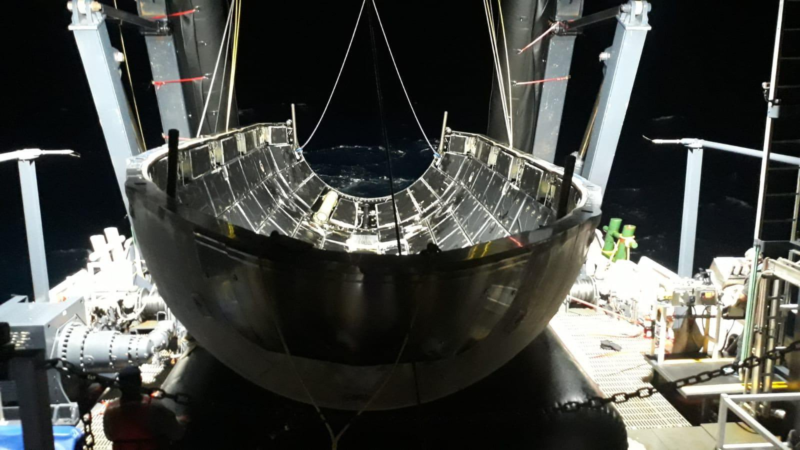 Nearly three months have passed since SpaceX flew a rocket—the company last launched the AMOS-17 satellite on August 6 aboard a Falcon 9 rocket.
But now the company is returning to the launch pad to send its second batch of Starlink Internet satellites into low Earth orbit. On Tuesday, SpaceX completed a static test firing of the Falcon 9 rocket's first stage that is presently scheduled to launch on November 11 from Cape Canaveral Air Force Station in Florida. Beyond the primary mission, this flight is going for two rocket reuse milestones.
This will be the first time that SpaceX has attempted to fly the same Falcon 9 first stage four times. This particular stage flew on July 25 (Iridium 7 mission) and October 8 (SAOCOM 1-A) in 2018 as well as February 22 (Nusantara Satu and Beresheet spacecraft) this year.